Mount Carthew rises to the right as some of us enjoy lunch at the pass. Dale takes the top spot. It was windy but sitting in the lee of the rock outcrop in the center of the pass I was sheltered and warm. Heat radiated from the rock that had been in full sun since morning.
Well above tree line, life, lichens and small plants, holds onto whatever soil accumulates in nooks and crannies in and on the loose rock.
On the descent toward Alderson Lake we looked back to see a herd of Bighorn sheep cross the ridge at the pass.
---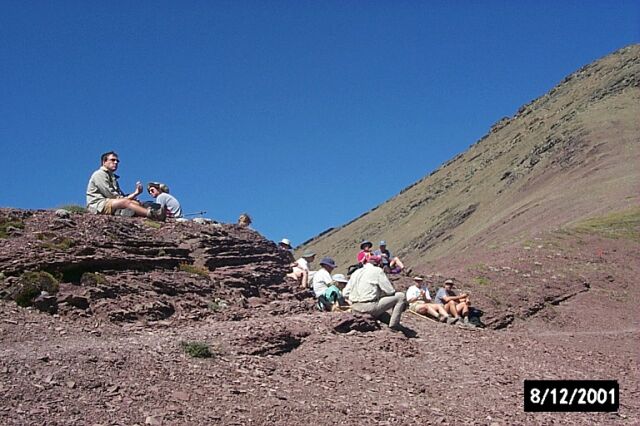 ---
Updated: 9/7/2001