Our second trip to Logan Pass provided a lesson in fickle mountain weather as a comfortable morning in the valley turned into a cool, foggy, drizzly day at altitude. This day was appropriate for a hike to (a) Hidden Lake.
Ascending the boardwalk from the visitor center toward the lake lookout we were enveloped in fog. From the lookout nothing of the lake was visible. We were treated however to an up-close visit by BigHorn Sheep. Less prepared than the sheep were hikers and walkers ill clothed for the weather in shorts and sandals with no foul weather gear. A park ranger paid us the compliment of being the best prepared group he'd seen that day.
Here we begin our descent to Hidden Lake.
---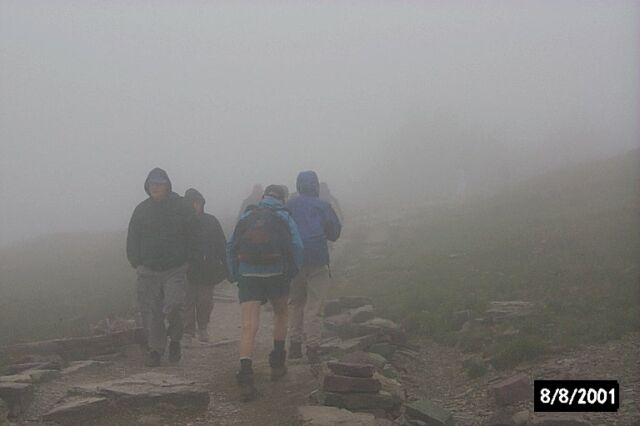 ---
Updated: 9/7/2001