Upper Grinnell Lake is visible in the background in this view north away from the glacier.
Before leaving the Grinnell Glacier Janet held another session of Geology 101. These rocks are old, over 1 billion years old, predating all but the simplest forms of life. Blue-green algae colonies formed stromatolites, alternating layers of calcium and algae in a vertical column preserved in the rock. Perhaps the oldest living things on earth these algae are still forming them today. No other fossils of living things are found in the park. Fossilized ripple marks and mud cracks in the ancient sea bottom are readily found however.
Note the varying sizes of the rocks strewn about, sure sign glacial action. A glacier leaves a jumble of rock, a moraine, as it retreats, dropping rock at random locations. Flowing water sorts rock by size.
"Top of the world, ma. Top of the world"
---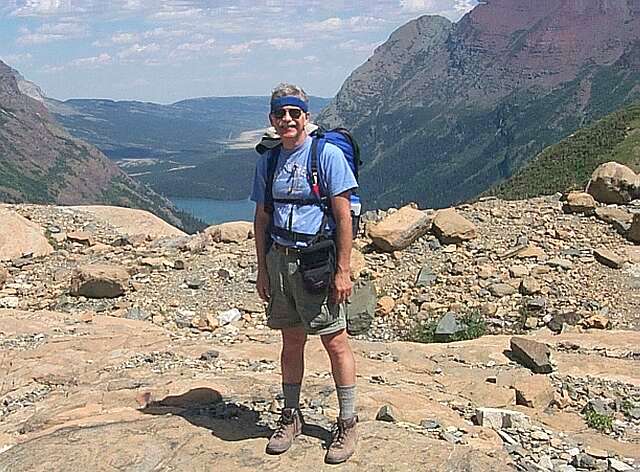 ---
Updated: 9/15/2013